It is a fact that every successful business needs the expertise of a competent corporate lawyer to realize its long-term goals and objectives. And, you must be ready to pay if you want to hire a prolific one.
From a professional point of view in commercial law, hiring a commercial lawyer is among the earliest steps you need to take when starting up your business. It is the best way to avoid unnecessary lawsuit expenses that may affect your company's growth. 
Corporate lawyers can help you create a solid and functional structure that will bring you consistent profits for several decades or centuries. But you need to hire the right one for your business if you want your hard-earned money to yield long-term gains.
Related: 5 Simple Steps to Become a Commercial Lawyer
Aside from the waste of money, hiring the wrong corporate lawyer will put your business at massive risk of lawsuits and unplanned recurrent conflicts among your co-partners and employees. From experience, a wrong corporate lawyer can cause more significant harm to your business than you can ever imagine. Hence, you must do everything in your care to avoid committing your business to the wrong hands.
However, several corporate lawyers are out there with promises to deliver the best. As a result, choosing the best one can be a daunting task. Suppose you are wondering how to make the hire right amidst the pool of multiple options available. In that case, you don't have to worry. Here are five warning signs that a corporate lawyer is unsuitable for your business.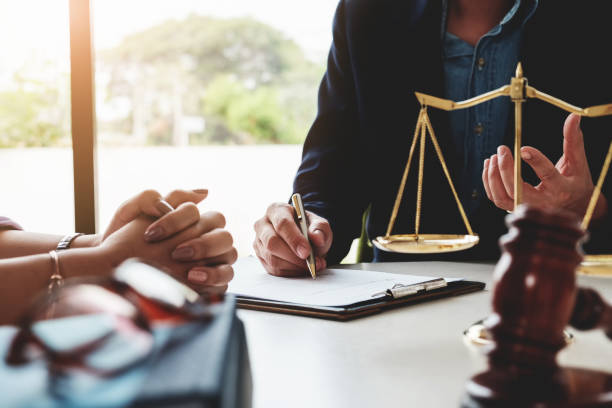 5 Red Flags to Prevent You from Hiring a Wrong Corporate Lawyer
1. Poor communication
Ideally, the corporate lawyer you are hiring needs to be a loyal team member. He must be working with a mindset of an employee in your corporation. Your corporate lawyer should work closely with you at every stage of your business. That's how to achieve your business goals together.
Any corporate lawyer that lacks good communication is not suitable for your business. Especially at the formation, business owners and corporate lawyers need to engage in unending discussions to trash out every critical issue that may arise.
For instance, if your corporate lawyer does not return calls or reply to emails on time, it is a warning sign that you are in business with the wrong person. Instant replies to calls, messages or emails will enhance smooth communication and productivity. 
Of course, everyone knows lawyers are busy. Notwithstanding, they shouldn't be too busy to send replies within 24 hours. It is ideal for taking some time out of their busy schedule and writing short messages notifying them of when they would be ready for a more extended conversation. Anything other than that, you need to reconsider your business relationship.
2. Not knowledgeable about procedures and outcomes
It doesn't make sense to hire a legal practitioner that barely understands the core of the practice. That's not an excellent way to start your business. The service of a corporate lawyer isn't always cheap. So, it is essential that you get value for your money if you are paying that much.
The beauty of the whole thing is to get an expert with commendable experience to set up a solid structure and get the promised result. A corporate lawyer that knows nothing about the best way to get things done and gauge the impact from the start is not worthy of answering that name. But they will claim to be a professional. It's only left to you to watch out for red flags and make an informed decision.
Though your desired outcome might not be guaranteed yet, best corporate lawyers must be able to give you an estimate of what to expect. He will also show a detailed breakdown of the procedures to hit the target. If the corporate lawyer you are planning to hire cannot do that, it's a sign that you have not reached your destination; you may have to find another one.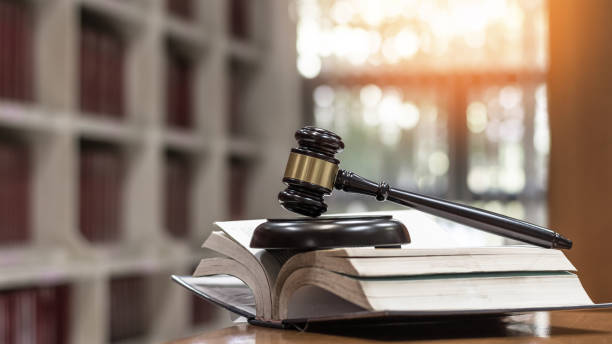 3. Harsh personality
Commercial lawyers are humans too. They are amiable with different types of personalities. While some may be warm and friendly, others may be abrasive in dealings. Meanwhile, an excellent commercial lawyer should be able to keep a cordial relationship with you and your business partners and staff members.
That's why you need to look beyond expertise. Of course, what your lawyer wants to deliver is pretty much essential. Yet, how he provides also contributes to the success of your business. A commercial lawyer with good listening skills will make a good team member and exceed expectations. In a nutshell, your commercial lawyer must be a personable professional who is always accommodating no matter the tense of the situation at hand.
4. Not trustworthy
Your hired commercial lawyer should always work in your best interest. He should negotiate contracts and make deals that benefit your business in the long term. However, he will be a disaster if he is not truthful enough.
When interviewing a commercial lawyer before hiring, it is essential that you watch out for a misleading statement. Suppose you discover some fabrications or half-truths in his dealings. In that case, it is better to leave and never return to patronize. From experience, when a lawyer like to bend the truth, he can cause more harm than good to any business. Truth is a virtue to look for in whomever you would hire to handle your business.
5. Lateness
As you might have also known, punctuality d the sole of a business. Suppose your commercial lawyer keeps coming late to meetings or gives excuses to delay his deliverables. In that case, you don't need him in your team.
Don't forget that he will also be representing you in court. That can bring damages to the business beyond repair. So, suppose you notice that the commercial lawyer you are about to hire keeps coming late to appointments. In that case, that shows he won't represent your business well in front of clients and even courts.
Finally
Choosing the best commercial lawyer must be a process. It is not something done as a hasty decision. Before agreeing to commit your business to the hands of a legal practitioner, make sure you watch out for the above-listed red flags. That way, you will determine whether he is a good candidate for your job or not. You can't afford to hire a commercial lawyer who cannot deliver up to your expectations. You can't know the best results when the wrong people are involved.